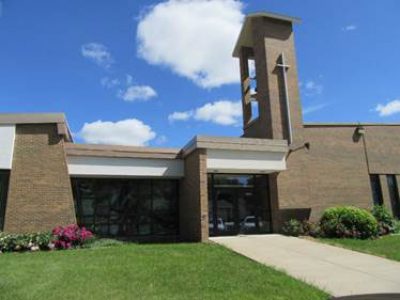 At Blessed Sacrament Catholic Church, we are always excited to welcome new visitors. We hope you'll join us for a Mass service, and we want to make your visit as comfortable as possible. Here's what you can expect when you come to Mass.
Our church is located at 210 5th Ave W, West Fargo, parking is located behind the church (on 4th Ave). Our parking lot entrance is handicapped acceptable.
When you walk in, find one of our greeters and introduce yourself. They're usually stationed near the doors, and they'll show you where everything is. They'll help you find the family room (cry room), sanctuary, restrooms and fellowship area.
If you are looking for a parish home, please complete the new parishioner registration form. For additional information, please feel free to contact us.